AUTOMOTIVE ASSEMBLY & WORKSHOP FIELD

AUTOMOTIVE ACCESSORY

Automotive Additive and Detailing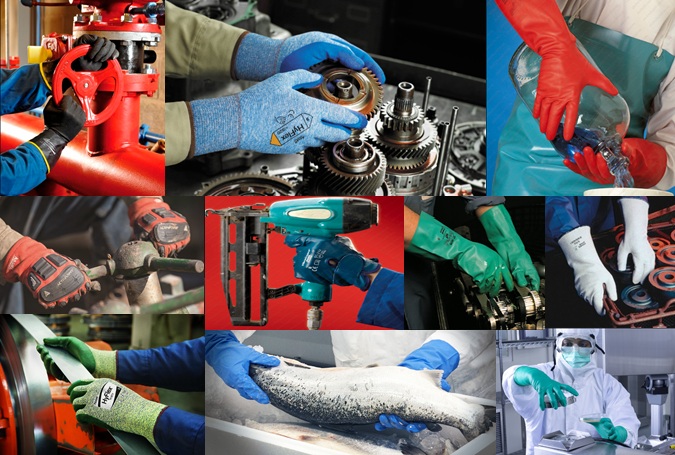 Protection is our primary concern as millions of people around the world depend on Ansell in their professional and personal lives. 
Ansell's Industrial Global Business Unit manufactures and markets high-performance, multi-use protection solutions specific for hand, foot, and body protection, for a wide-range of Industrial applications. Ansell protects workers and products around the world in almost every industry including: Automotive, Chemical, Metal Fabrication, Machinery & Equipment, Food, Services and Agriculture, Construction, Mining, Do-it-Yourself, Janitorial/Sanitation, Military, First Responders, and Household Goods.
Over the years Ansell has pioneered many innovations in glove design that have become industry standards. These include the first knit dipped glove that combined a knitted glove liner with nitrile foam coating under the HyFlex brand; the first chemical protection glove with grip properties under the AlphaTec brand, and our proprietary thin nitrile technology for single use gloves to name a few. Transforming global insights about end user needs into technology based solutions that enhance workers comfort, performance and protection is the hallmark of our innovation. Our technology achievements are the foundation for our reputation as a global leader in protection solutions.
SAO VIET TECHNOLOGY CO., LTD is an authorized distributor of ANSELL in Vietnam. For more information on ANSELL products, please log on https://www.ansell.com or contact our PPE Division (028 3856 9856 / 028 3856 9858) for any support on product selection.
 CHEMICAL RESISTANT GLOVES: ANSELL 82-133
AFFORDABLE PROTECTION AND COMFORT

Manufactured with a thinner nitrile formulation that increases comfort and improves flexibility without compromising protection.

Offers textured fingertips to provide an improved grip for a variety of applications.

Packed 300 gloves per dispenser box to provide additional value and convenience; 250 pieces/dispenser for size XL.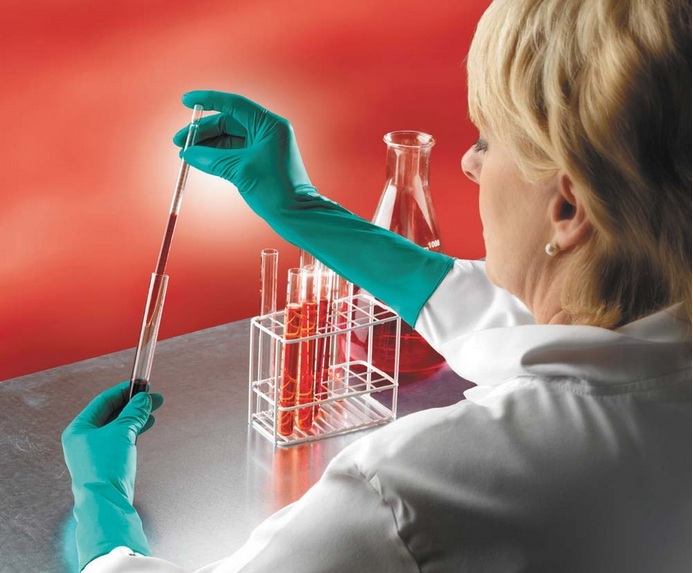 CHEMICAL RESISTANT GLOVES: ANSELL 92-600
PROVEN SPLASH RESISTANCE AGAINST HAZARDOUS CHEMICALS

Further testing of the TouchNTuff® by a certified body on an even wider range of chemicals confirms that it resists a greater variety of industrial chemicals for longer periods than any other nitrile disposable gloves.

Manufactured from nitrile, TouchNTuff® offers up to four times the puncture resistance of comparable natural-latex gloves, and three times the resistance of similar neoprene gloves.

It contains no natural rubber proteins, which means no risk of Type I allergies for the wearer. Primary skin irritation studies and Insult Patch tests have also shown no evidence of risk from irritation or allergic contact dermatitis.

With a unique "Thin Nitrile Technology" formulation, this glove offers easy donning and strong grip in wet or dry conditions.

The glove is highly versatile and suitable for many different uses.

92-600: Fit for special purpose

TouchNTuff® is anti-staticity tested (EN 1149-1 & 1149-3) and meets the requirements defined in EN 1149-5
 CHEMICAL RESISTANT GLOVES: ANSELL 19-024 / 19-026
NEOPRENE DIPPED COATING ON A DOUBLE INSULATING LINER.

Scorpio® gloves combine the flexibility and chemical resistance of neoprene with the comfort and heat resistance of a soft thermal liner. They are designed to protect the users in applications where thermal and chemical risks are present.

Excellent mechanical and chemical properties. Unaffected by detergents and cleaning solutions. Excellent protection against greases and oils. Superior flexibility and grip.

Comfortable insulating double liner. Provides protection from intermittent contact with hot surfaces up to 180°C.

Antistatic according to EN1149

Caution: Do NOT use the gloves in applications above 180° C.

Caution: Do NOT use the gloves in or around open flame.
 CHEMICAL RESISTANT GLOVES: ANSELL 02-100
EXTREME RESISTANCE AGAINST A WIDE RANGE OF CHEMICALS

Chemical resistant, 5 layer laminated glove

Hand-specific and ergonomic design.

Wide Spectrum Resistance.

100% inspected. Each glove is individually air-pressure tested.

Each glove is individually air-pressure tested
SAVIINTECH COMPANY LIMITED